Kids Interview Bands is a YouTube channel that specializes in interviewing various artists who pass through the area of Columbus, Ohio.
Background
The channel was first started in 2012, and was originally hosted by two girls named Olivia and Connie. However, in the summer of 2014, Olivia's youngest sister Piper took over the host position. Since its launch, the channel has interviewed over 350 artists.
On October 13, 2014, the channel interviewed American electropop artist Halsey while she was in the area.
Video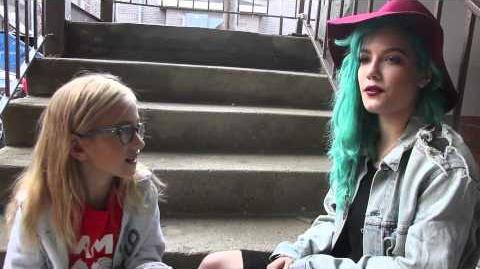 The interview was uploaded to the Kids Interview Bands' official YouTube channel on October 13, 2014.